RESTORATION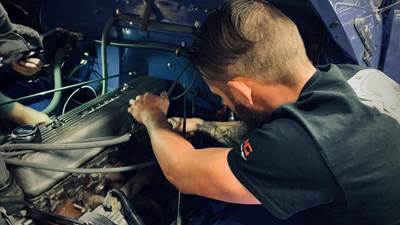 For Antique, Classic, Exotic, Muscle, foreign or domestic cars.
Restoration is defined as the process of repairing or renovating a vehicle to the factory original condition. Automotive restorations can be as little or as completely over the top as you want. Every restoration project will go above and beyond your expectations, which are expected to be high. The secret sauce includes a Global Finishing Solutions paint booth with mixing room featuring PPG Industries paint. The Vault Mississippi specializes in putting vehicles back on the road.
From driver quality builds to full frame off rotisserie restorations, we have you covered.
Disclaimer: Looking under that 50-year-old paint may reveal blemishes that otherwise would be unseen. Setting expectations first, building that longtime dream or completing an unfinished project can take 12-18 months or more. Our goal is to always have all four wheels on the ground and moving as safe and soon as possible.
If you have a project in mind, go ahead and inquire by filling out the form on this page. The submission will be sent directly to our service manager who can further assist you in finishing or building your dream car.
This 1961 Chevrolet Corvette had a full frame off restoration, right here at The Vault!
This 1959 Mercedes 190SL is another beautiful example of a full frame off restoration Click the link to see the listing.
https://thevaultms.com/inventory/1959-mercedes-benz-190sl/
Here is a 1972 Chevrolet Nova that was restored by Terry Liosis. JD bought a collection from the owner in Oxford, MS. Click the link to see the listing.
https://thevaultms.com/inventory/1972-chevrolet-nova/